Gallery: "The Fallacy of Borders" highlights Iranian-American experiences at Fowler Museum
By Ethan Manafi     Feb. 18, 2023
The Fowler Museum at UCLA is displaying "The Fallacy of Borders" by Amir H. Fallah, an Iranian-born artist working in Los Angeles.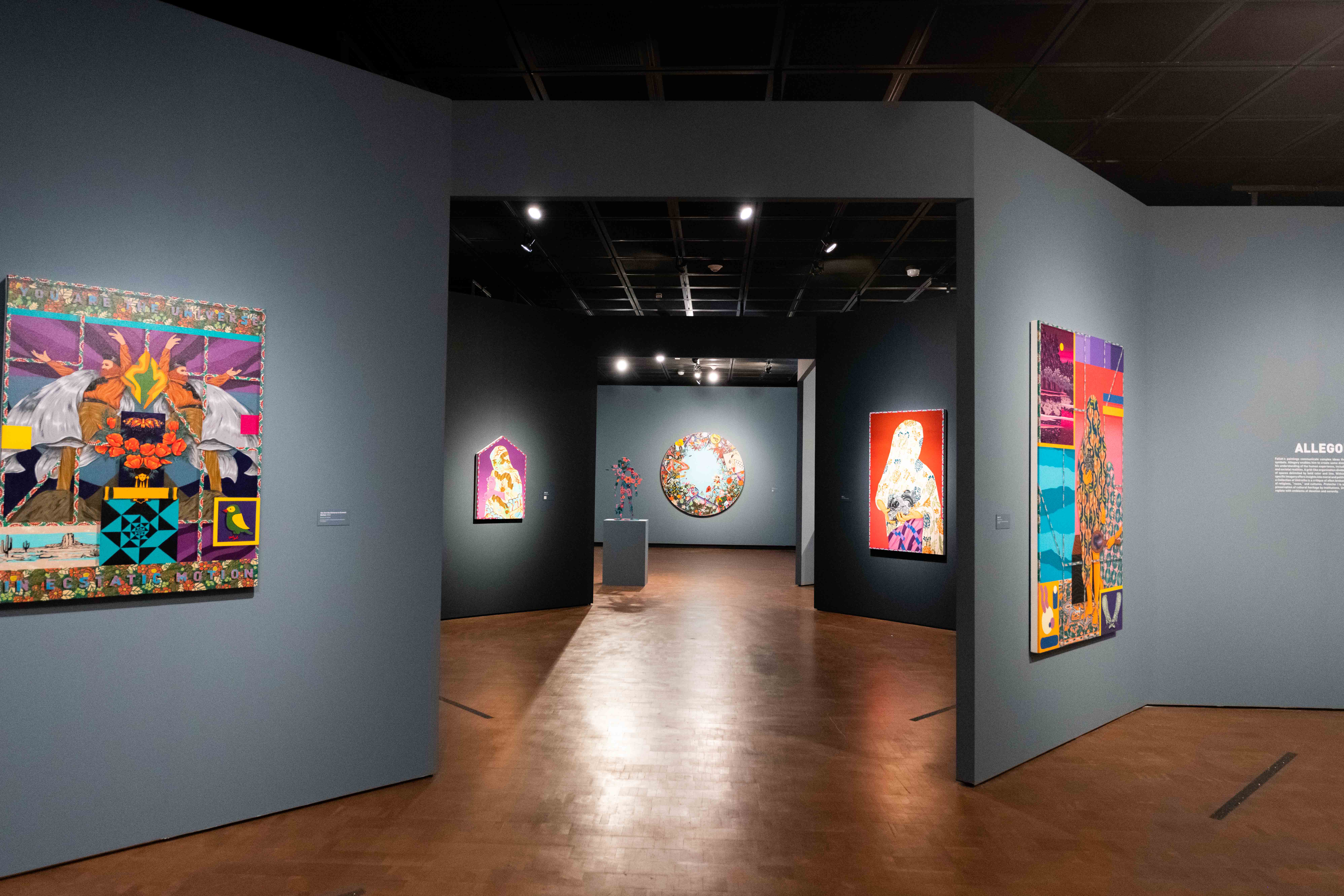 Six pieces are shown against the dark gray walls of the Fowler. More than 25 pieces of Fallah's work are on display at this exhibition.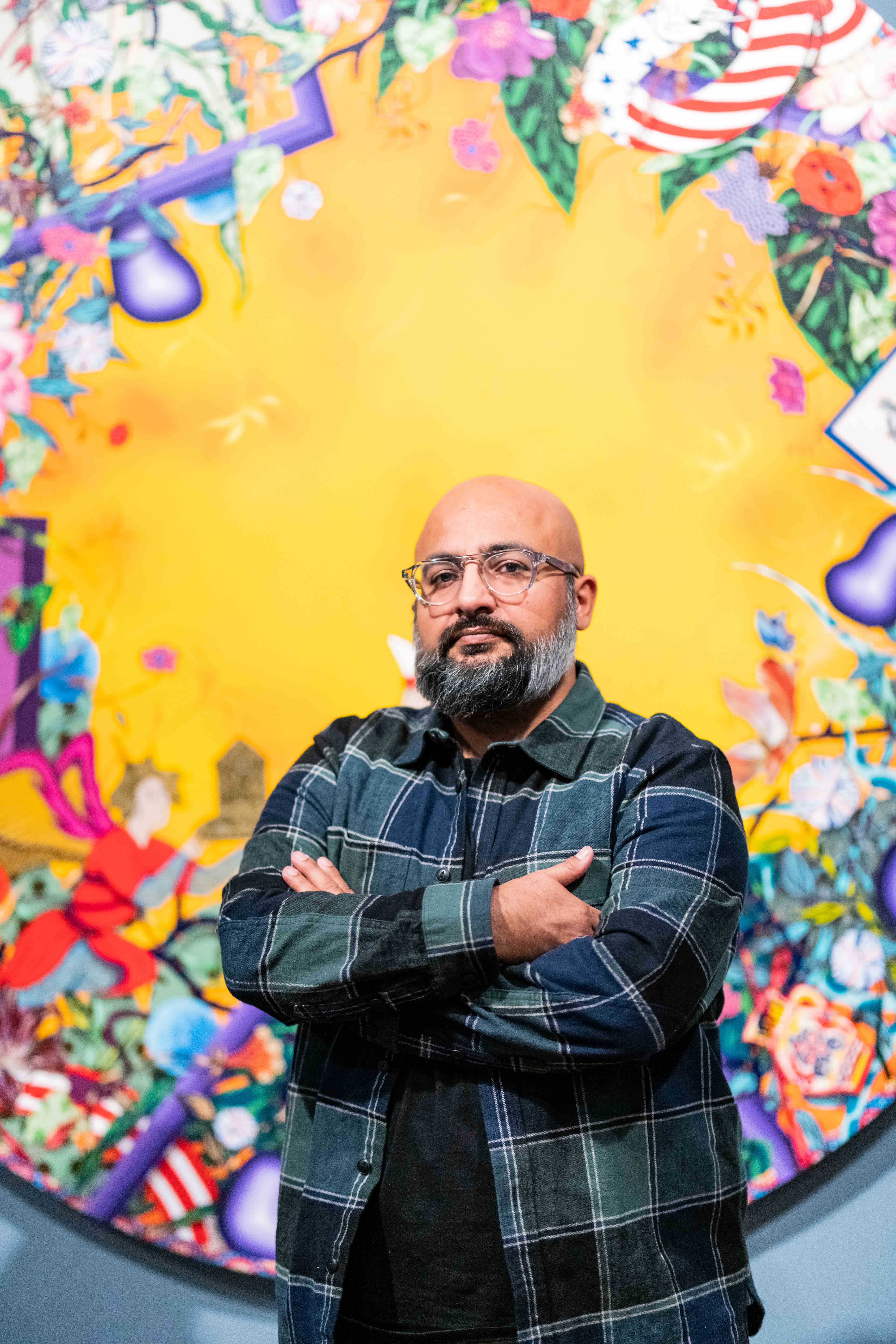 Fallah stands in front of one of his pieces.
Fallah was born in Iran in 1979 and moved to the United States at the age of 7. He earned his Master of Fine Arts in painting from UCLA. His identity as an Iranian in the diaspora transcends through his work. He fuses bold patterns with dynamic colors to reimagine identity representations and cultural differences.
The painting "An Invisible Line" is captured through Fallah's sculpture "Carrot and Stick." Fallah said that he sheds light on Iranian-American migrant experiences by juxtaposing symbols of two cultures that are often seen in the contrast with each other.
"I'm really interested in combining something like an ancient Persian miniature next to a 1980 Skateboard graphic," Fallah said. "At first glance, they don't go together. But because of my personal experiences, those two things in my mind live harmoniously."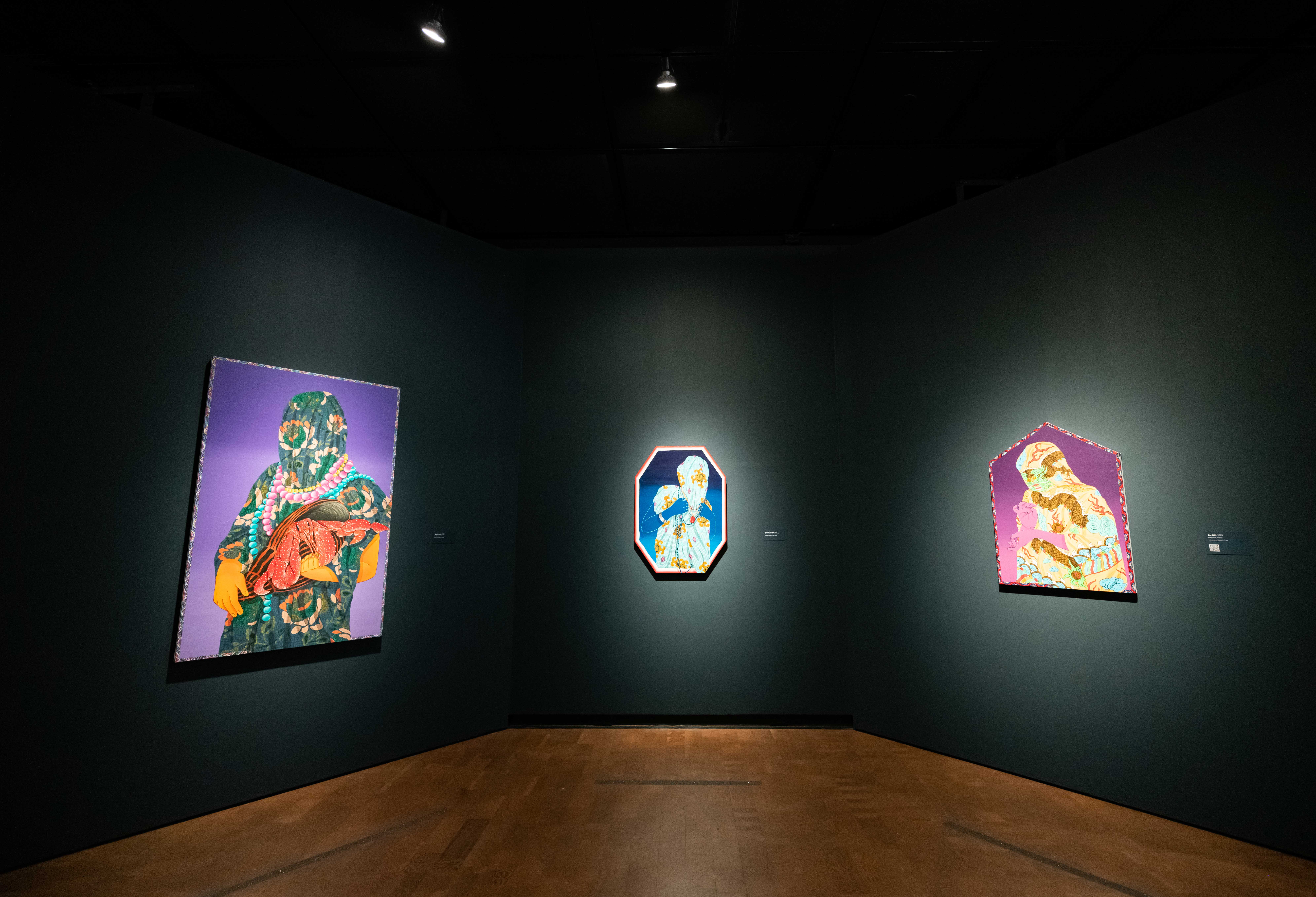 Three veiled portraiture paintings are photographed next to each other. As an Iranian-American, Fallah discusses being ethnically misconstrued and not fitting societal expectations of how he should look or sound. He criticizes these stereotypes by creating veiled portraitures free of physical characteristics in an attempt to show a more accurate portrait of individuals.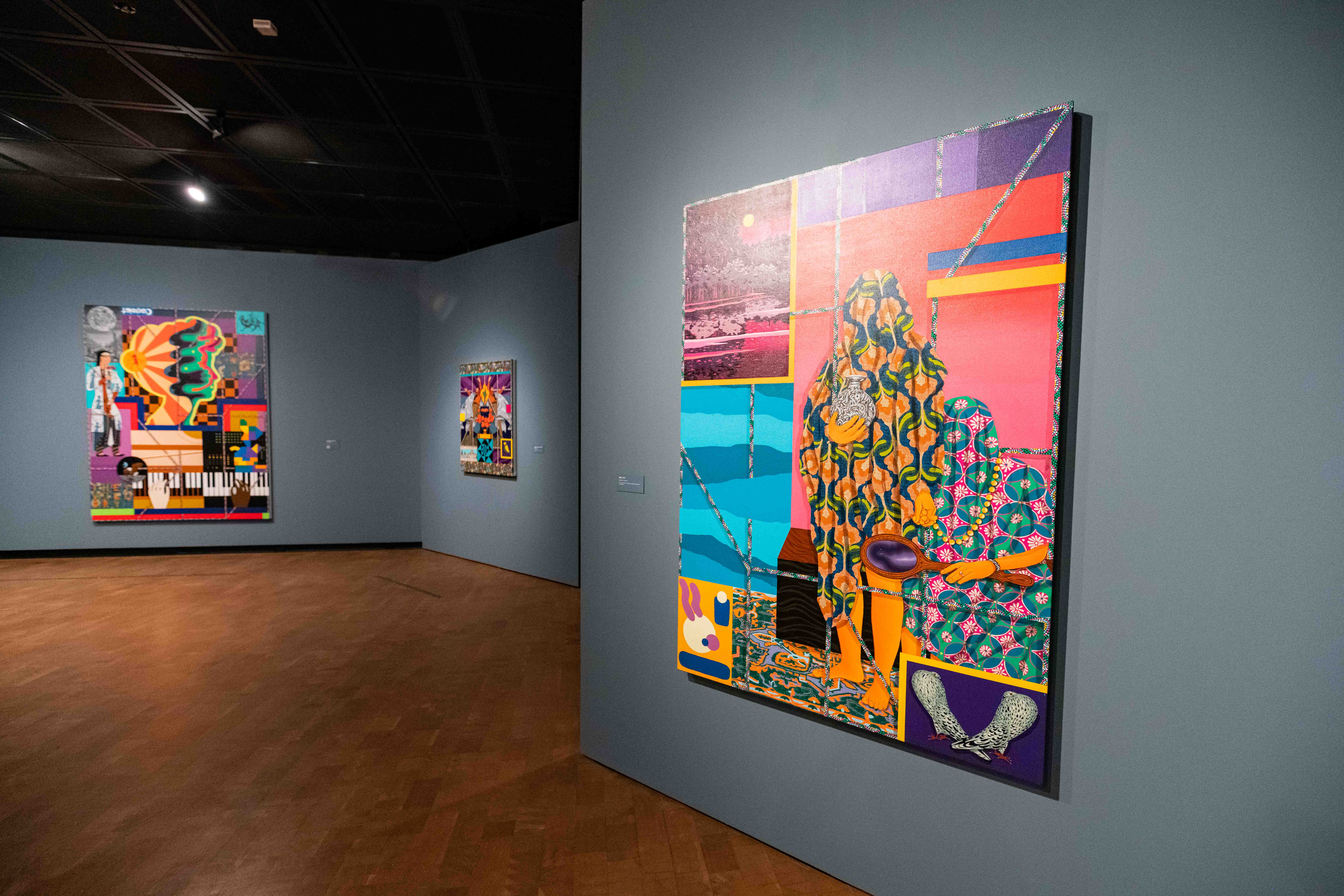 The painting "Urn" is pictured in the foreground.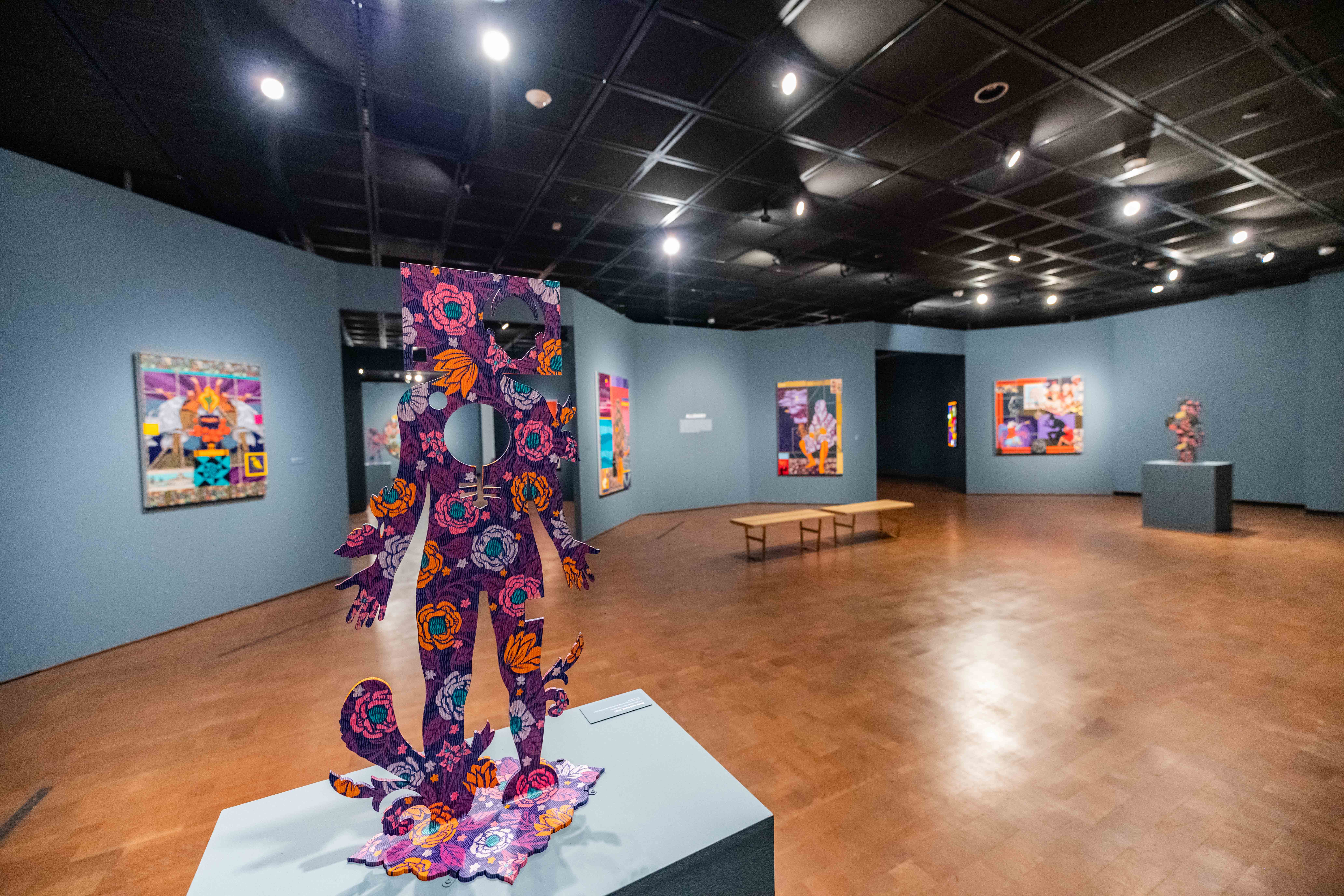 The sculpture "Body and Soul" shows hand-painted patterns on an aluminum sheet with distinct cultural outlines. Fallah works across different mediums such as sculpture, paintings, glass and textiles.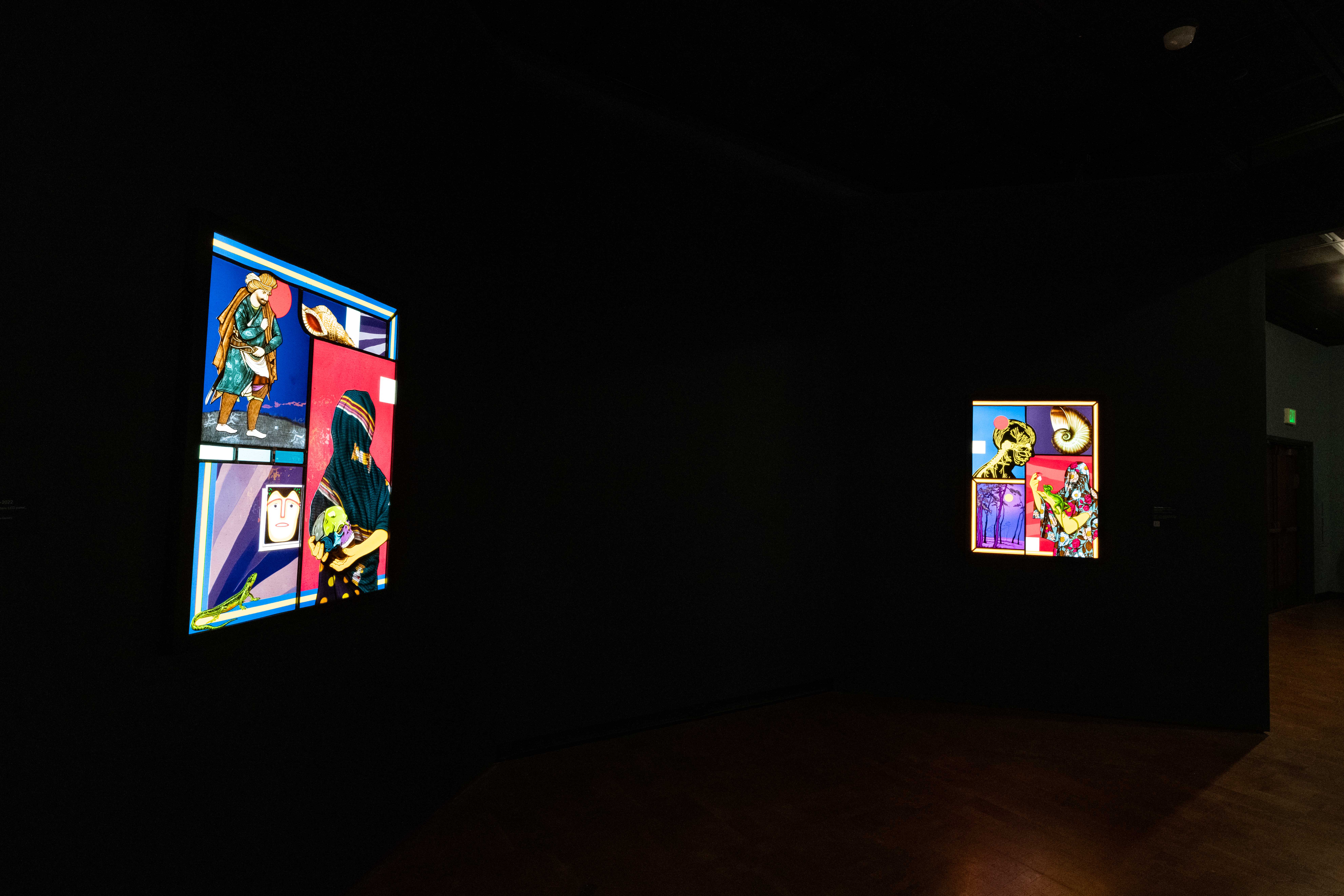 Two stained glass pieces, "Memento Mori" (left), and "Silent Sounds" (right) are pictured. Fallah collaborated with a stained-glass workshop to devise his stained-glass series and uses custom LED lighting to introduce new frontiers of light and color to his work.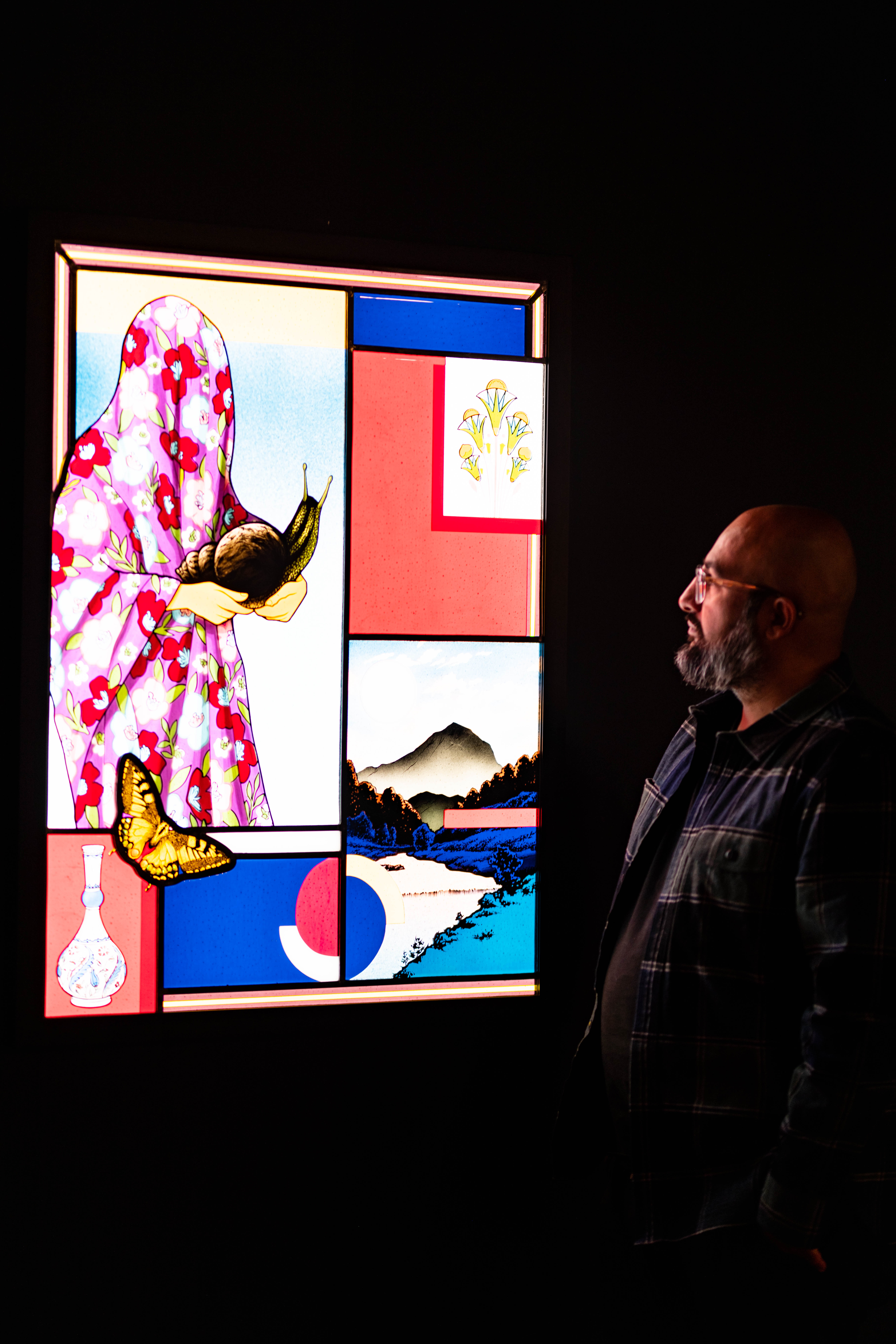 Fallah is pictured looking at "Silent Traveler."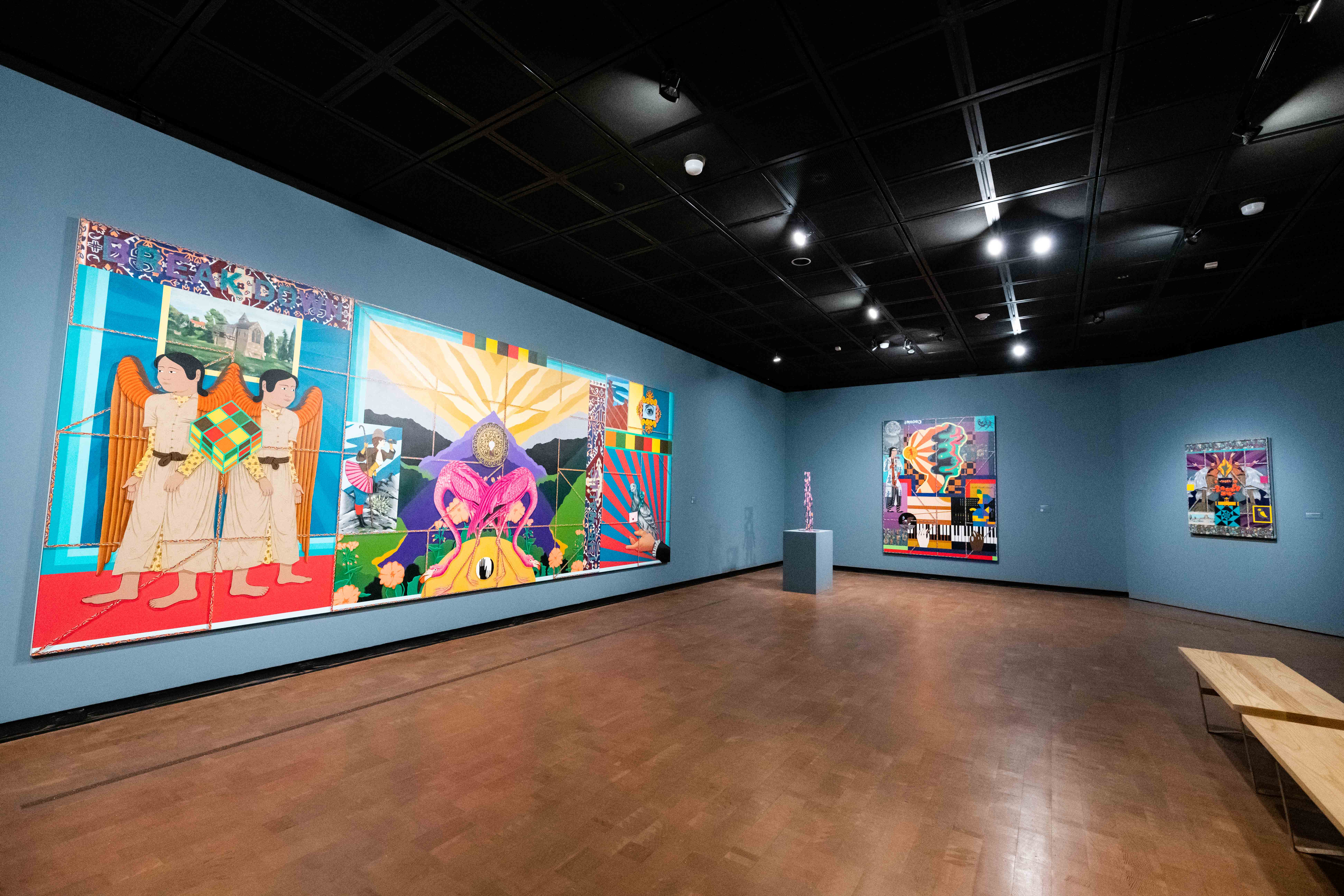 Painting "Break Down the Walls" is the largest painting in the exhibit at 20 feet long. Provoked by Trump's border policies, Fallah said that he used symbolism in his work to criticize and elicit a conversation about the complexities of immigration policies.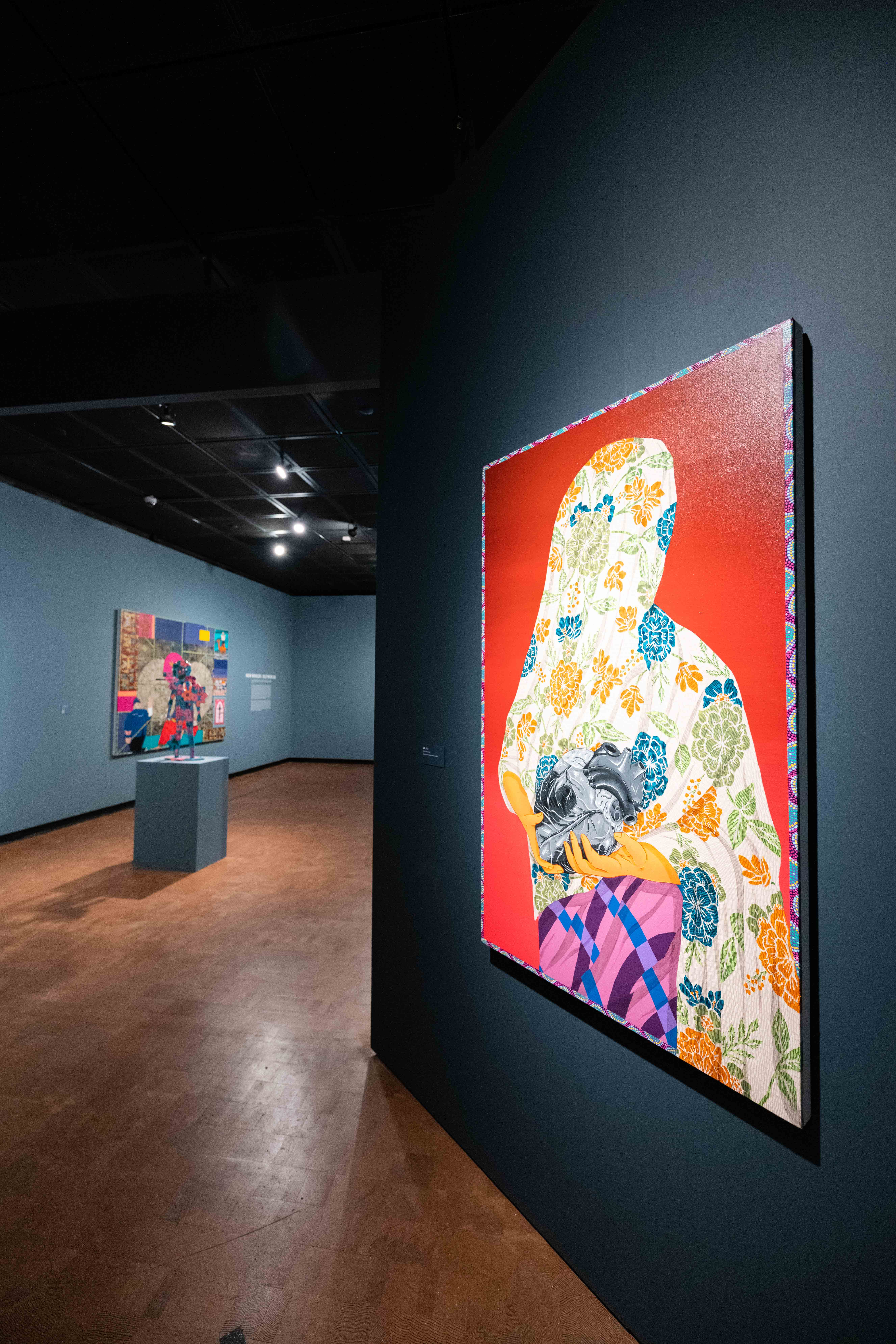 The acrylic painting "Life," depicting a veiled portraiture against a red background, hangs in the gallery.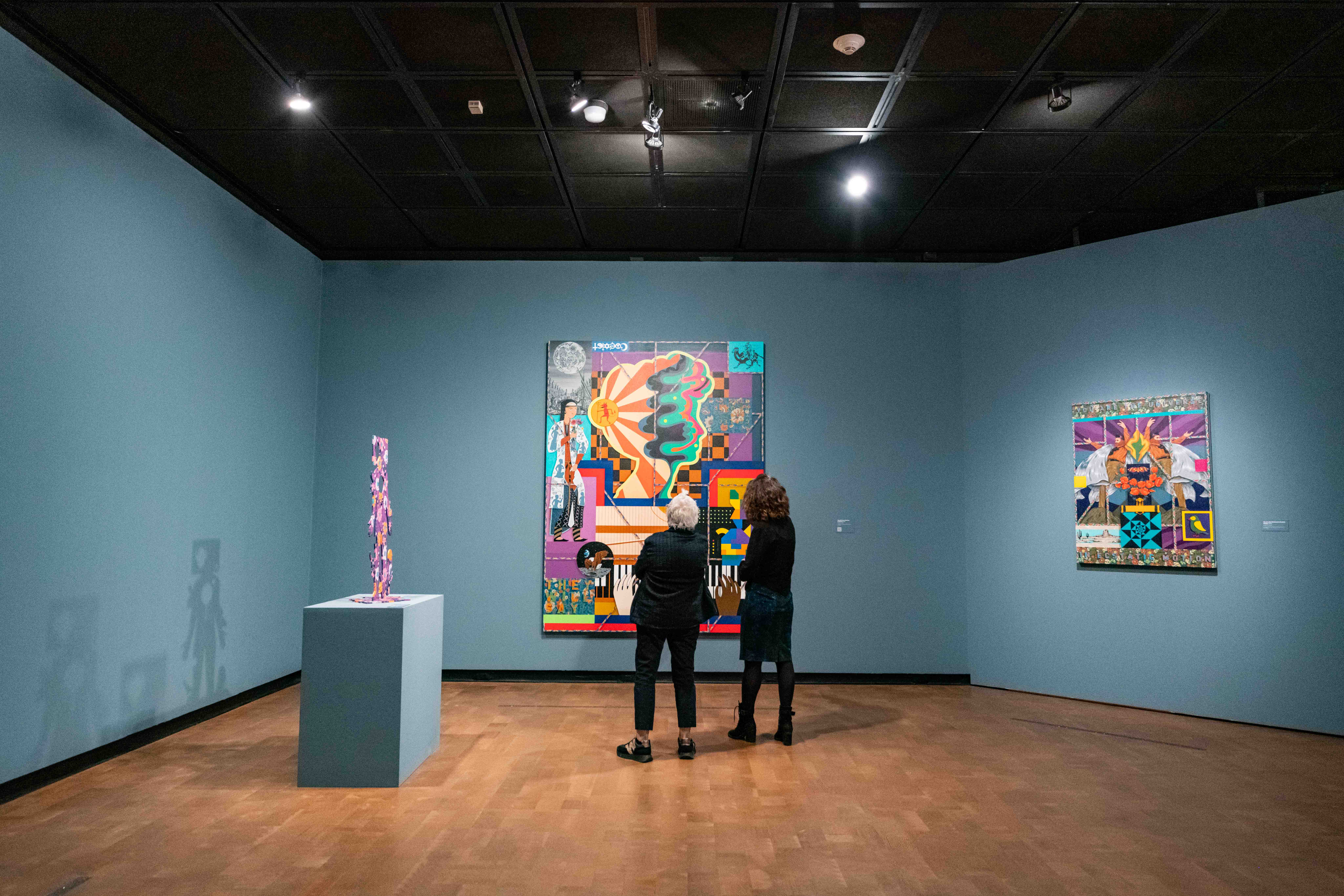 Two museum attendees stand before the painting "They Will Say a Collection of Untruths." "The Fallacy of Borders" is on display until May 14 at the Fowler.